TIBHAR SPEEDY SOFT XD (Short Pimples)
A high speed short pimple for the attacker who plays at the table. The grippy pimple heads allow a large variation of spins and at the same time allows easy transition for players changing from reverse rubber to short pimples or twiddling with combination bats.
The catapult rich sponge provides high speed and the elastic rubber surface enables you to put the required pressure on your opponent in all situations.
All + / Off - / Off
Catapult Short Pimples
AVAILABLE MID JUNE 2017
---
S & T SCHMERZ (Long Pimple)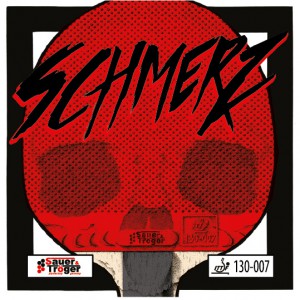 That hurts – your opponent puts another of your shots with Schmerz in the net. You don't need to be unhappy at your opponents despair but you can celebrate your own success!
Schmerz long pimples give high disruptional effect combined with easy to play attacking options. The medium hard feel helps in playing attacking strokes, particularly in the 0.5mm version.
Effect 72 Speed 44 Control 71
Thickness Ox / 0.5
Long Pimples Classic Effect
AVAILABLE MID JUNE 2017
---
S & T HIPSTER (Mid Pimples)

Hipster is a new mid length easy to play pimple. The soft feel allows you to play disrupting shots with long pimple effect when playing passively but to also counter hit and topspin when attacking.
Spin 57 Speed 70 Control 80
All / All +
Thickness 1.5 / 1.9
Mid Pimples
AVAILABLE END JULY 2017
---
S & T ZARGUS (Short Pimples)

A wide short pimple designed for best control and consistency. Easy to use and place the ball precisely playing defense or attack.
Spin 60 Speed 60 Control 95
All - / All / All +
Thickness 1.5
Traditional Short Pimples
AVAILABLE END JULY 2017