DHS HURRICANE NEO 3 RUBBER – Staff Pick!
---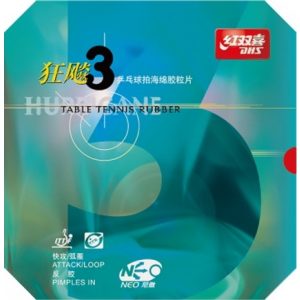 Hurricane Neo 3 has the famous control and spin of the classic Hurricane 3 Rubber but is equipped with the Neo factory tuned sponge.
A little more controlled with enhanced spin over Neo Hurricane 2, this rubber suits the attacking all rounder who plays varied controlled loops.
The sticky surface is combined with a hard sponge and allows attacking topspin shots with a low trajectory.
Cost: £34.99 £22.99
BUY NOW
---
A classic Chinese rubber with tuned sponge – we like it! 
Richard's 'Staff Pick' is an absolute classic rubber and here he explains why it's so popular from local league players to Chinese Superstars!
Richard Carden, Technical & Sales Advice: The Hurricane Neo 3 is one of the spiniest rubbers ever to be produced. Its tacky surface combined with its special Neo sponge allows fast low arcing shots to be created with masses of spin yet it manages to retain great control in the short game – a rarity. A dream to loop for you and a nightmare for opponents to return. There's a reason most of the Chinese nation team use it including the world number one Ma Long!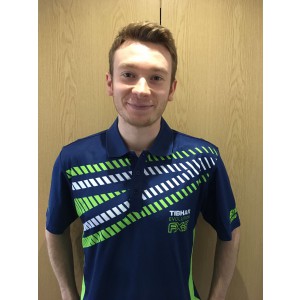 Richard Carden, recently joined the Bribar team and promptly broke his ankle playing football! Now almost fully fit Richard is looking forward to getting back to his old best where he was ranked in the top 100 men in the country, playing tournaments, county and british league.
---