Jack Hunter-Spivey – Tokyo Games and beyond!
---
Jack Hunter-Spivey is back from the Tokyo Paralympics with a superb bronze medal having beaten the no2 and no3 in the world. We took the chance to catch up with him and find out about the lead up to the games, his tournament and what he's been up to since returning home… he's been busy!
---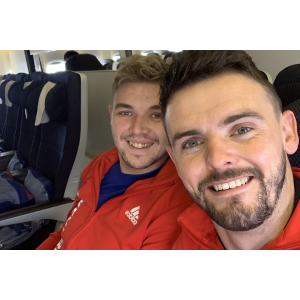 After going through the trials and tribulations of qualifying, training at home through lockdown and not knowing if there was even going be a Paralympic games –  seeing that kit arrive was really like Christmas! The whole squad was buzzing and we were all trying it on and commenting on how nice it was, just to have something physical to see that there was going be a games going ahead was amazing!
When we came back to training from the lockdown, as a squad we do lateral flow tested twice a week for months before the games to make sure everyone is safe and we could continue to train in a safe environment. In the final week before the games we had to do 3 mandatory PCR tests and if we failed any one of the tests we wouldn't be able to go to the games so everyone was nervous about the results coming back. Fortunately, everyone passed the tests and we were ready to go to the Games!
Arriving at the airport was a great feeling. Seeing all the other sports, everyone in GB kit and all with the common goal of getting a medal created such a buzz!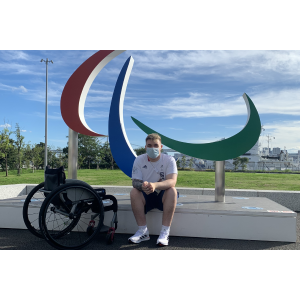 On the plane I sat next to my roommate in Tokyo and one of my best friends Tom Mathews, it was Tom's first Games and we were both so excited to get to Tokyo and experience a Paralympics together. When we got to the village, I remember us looking out from our room balcony and just taking it all in. We had an amazing apartment with Will Bayley, Megan Shackleton, and Paul Karabardak. It was a perfect mix of first time Paralympians and experienced medal winners and we all just positively bounced off each other and it was a great environment to stay in.
Every night regardless if we had won or lost our matches, we would all sit in the living room and play the PlayStation or watch a film – it was a perfect way to just debrief and de-stress for everyone. Even though he's a Paralympic champion and Strictly Come Dancing star, Will Bayley, would still make us all a cup of tea every night and make sure everyone was ok – he was definitely the Dad of the apartment!
When we arrived at the Table Tennis venue for the first time I remember just looking and seeing the tables and all the Paralympic logos and it started to sink in that we were in fact at a Paralympic Games. Once we got to practice in the main hall, the feel and bounce of the tables was so clean and I really felt it suited my game, I think it is the best venue I've ever played in.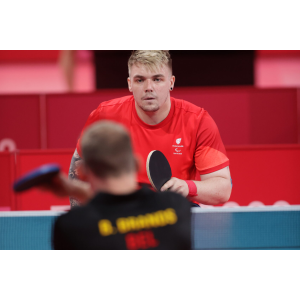 Getting the draw and seeing that I had drawn the world number 2 was a strange feeling, I knew I had trained as hard as I could in the lead up to the games and left no stone unturned but I've never beaten Cheng (world number 2) and knew he was an amazing player but I also knew that the GB team and I had worked on a game plan to play him and I was confident going into the match. I beat Cheng 3-0 and all 3 games I won under 5 points – I really did shock myself with my level of Table Tennis I was playing. With not being able to play competitions for nearly 2 years it was really hard to know what level I was going to play at as I had no other players to measure up against so it was an overwhelming feeling to know that all the hard work had paid off.
I've only ever beaten Tommy twice going into Tokyo and we have played countless times so it was definitely a tall order going into the medal match!
Fast forwarding to the quarter-finals and I felt great going in to the match. I felt I was in the Paralympic bubble and I was so confident in my level, however, I was playing Tommy from Norway who is probably the most accomplished wheelchair Table Tennis player ever and someone who I respect and admire immensely – he really is a role model for the sport and a quality player. Tommy is one of my close friends and we play team events together so we know each other really well but I hadn't played him since the start of the pandemic.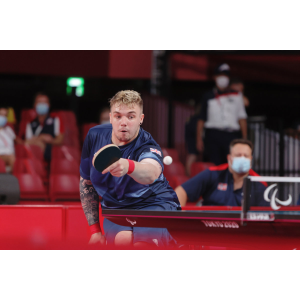 That match against Tommy is the best I have ever played in my career so far and it really did feel like everything was falling into place at the right time, it really was like an 'out of body' experience. The whole match feels like a blur but I just remember being 3-2 10-8 up and looking round thinking I just need 1 more point to win a Paralympic medal and I started shaking, tommy pulled it back to 10-10 and I really do need to thank the Great Britain psychologist Andy Hill for the way he helped me prepare for this match, I used everything we had worked on and managed to win 12-10 to take the win!
It's a feeling I will never forget knowing that I had won a medal, everything I've been through in my life everything my family and I had sacrificed had all been worthwhile. As soon as I could I Facetimed my girlfriend and everyone back home who had stayed up to watch the match and just seeing how proud they were of me is something that I will never forget –  it really will stay with me forever.
Since coming back from Tokyo it has been such a whirlwind and I've loved every minute of it!
I have been to film premieres, done countless media engagements, been to the Houses of Parliament just to name a few things and I am doing things I'd only ever dreamed of… it's incredible.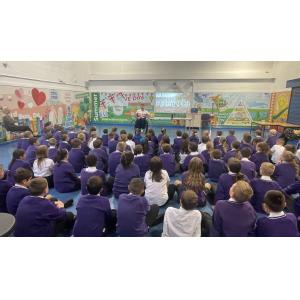 One thing I want to do with this medal is use it as a vehicle to inspire others and show anything is possible and I've been lucky enough to go into many schools around the county to tell my story and show the kids my medal and hopefully make a positive impact on them too. Around two thousand kids have seen my medal since I have been back and it's such a special feeling seeing how excited they are and just hope I can inspire some along the way too.
Looking forward to the future, it is all systems go towards the Commonwealth Games next year and Paris 2024 and I cannot wait to see where this crazy game of Table Tennis takes me!
---
If you want to follow Jack's progress you will find him on facebook, Twitter and Instagram
---