Each year we support over 50 tournaments up and down the country, from local league to Junior British League, and we try to attend as many of these as possible with our awesome trade stand! Once you add in bat workshops and support for high quality coaching courses – then the Table Tennis season can be full on at times! See below for upcoming events… NB trade stand (TS).
Coaching Courses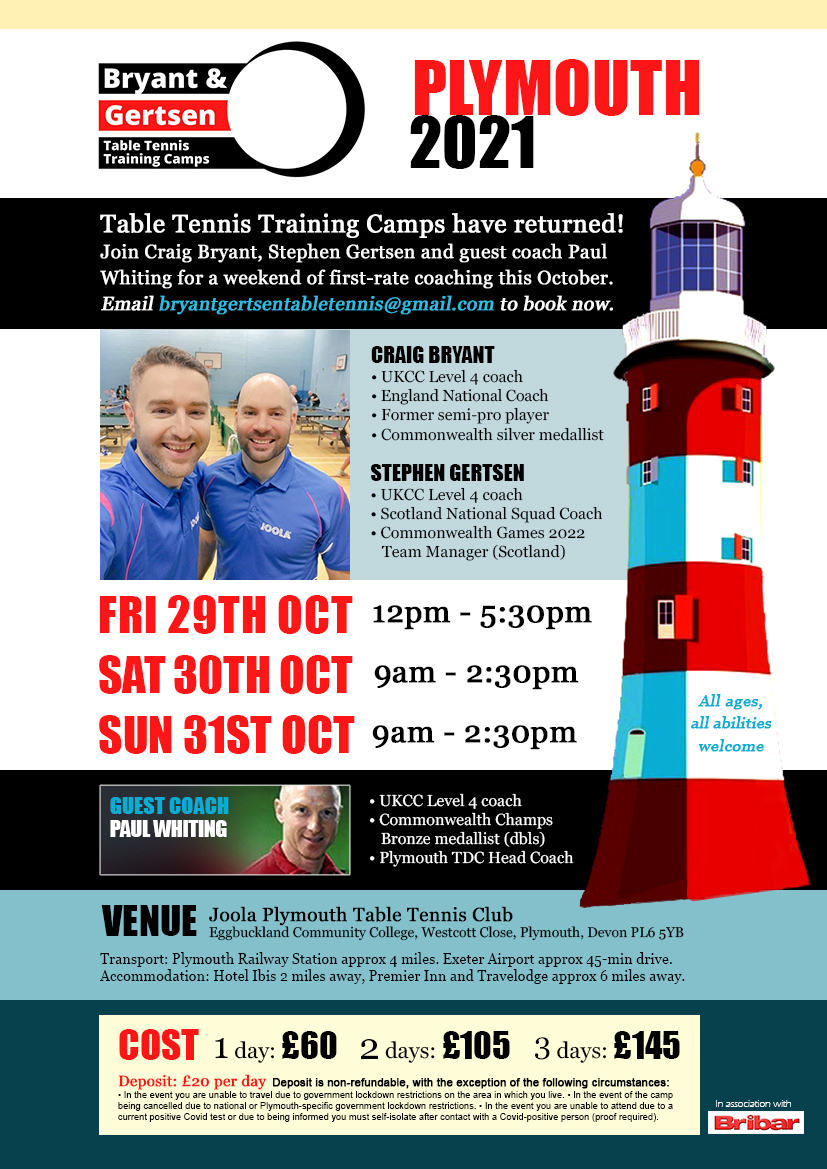 Application form (Word version)
October 2021
Tournaments
September 2021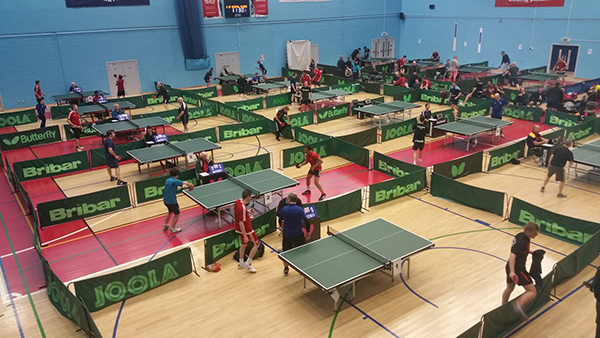 Bat Workshops in 2021/22

August 2021
Host a Bribar Bat Workshop!
Let us know if you would like to host an evening or day of Bat Testing and Trade Stand action near you!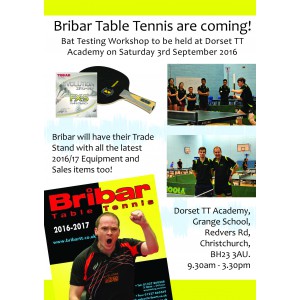 Our ever popular testing days and evenings are a great opportunity for players and coaches to 'try before you buy' from a wide range of classic rubbers and blades through to the latest new items…
We have an extensive bat testing range for players to try out, with numerous different combinations that our knowledgeable staff can help guide players through and discuss options that may suit their game!
If you would like to discuss hosting a bat workshop, we are quite flexible on how it runs locally – we would suggest that the following are essential to make it a successful event:
A Table Tennis venue with capacity for lots of play – 6 tables or more is ideal.
A good early promotion on a county wide or multi-club basis – we really need a minimum of 50 players to attend over the session.
Other than that, offering refreshments, coaching and social elements to these sessions also works well!
If you are interested please drop us an email or call 01227 860348.