TIBHAR SAMSONOV FORCE PRO TABLE TENNIS BLADE – STAFF PICK!
---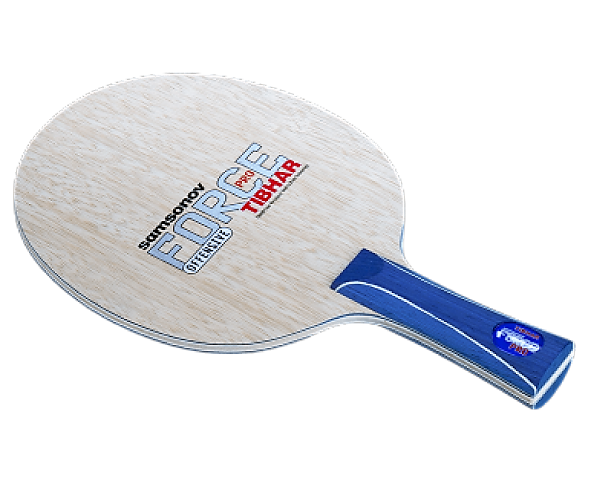 The Tibhar Samsonov Force Pro Table Tennis blade is a favourite with Bribar's Sponsored players!

The original blade of multiple European champion and World Cup winner Vladimir Samsonov, has a relatively stiff medium hard feel and is designed for mid-distance counter and loop play.
As well as speed in mid-distance rallies, our sponsored players also enjoy the ability to 'Counter loop' off the bounce with confidence and play tight touch shots at the net.
The Force Pro has a 7 ply wood build, with the outer Limba ply's giving a 'catapult effect' to add speed to attacking shots – putting your opponent under pressure!
Specs
Speed 91. Control 75. Weight 85g. Handle – Fl & St. 
Cost: £64.99 £54.99 
---
Why is the Force Pro blade a Staff and Player favourite?
The Force Pro is the current choice of many of our Bribar/TIBHAR sponsored players!
Phil Thomas, Sales, Technical & Logistics Team explains in more detail why it's his pick… 'The Force Pro falls into quite a unique category, it is ideal for players who find a carbon blade too fast and who want to stay within the parameters of an all wood blade but also it is ideal for players who find carbon blades to 'springy' but don't want to lose too much speed. The Force Pro ticks both these boxes! My favourite aspect of this fast blade is being able to 'counter loop' off the bounce and retain good feeling close to the net'…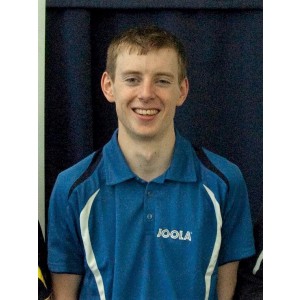 Phil Thomas, Bribar Sales, Technical & Logistics
Phil has been involved in Table Tennis for 15 years, playing at a Local, County & British League level.
---