TIBHAR GRASS D TECS TABLE TENNIS RUBBER – Staff Pick!
---
A dangerous and effective long pimple – our best selling 'fast effect' long pimple!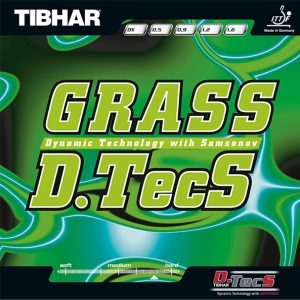 Incorporating built in tension D.TecS technology the pimple configuration allows players to produce maximum variation in strokes from deep chop to countering their opponents returns.
The built-in tension within the actual pimple structure makes them soft.
The sponge version features soft sponge which gives terrific control.
Cost: £48.99 £42.99
BUY NOW
---
Why use TIBHAR GRASS D.TecS Pimples?
There a huge number of pimple variants available but what makes GRASS D.TecS Barry's Staff Pick…?
Barry Chapman, Managing Director:
'For long pimple users who stay close to the table playing a dominating game, look no further than Grass d Tec S! The pimples are best suited to 'at the net' chopping, hard direct pushing and chop blocking allowing you to create speedy skids and low chops. The dampening effect is limited compared to slower pimples but you can play aggressive pushes and it is also easier to lift chop balls when attacking which can be particularly awkward for your opponent to lift and attack. The orthodox (no sponge) version will give you most control but if you want to improve your chances of dominating opt for 1.2mm or 1.6mm sponge.'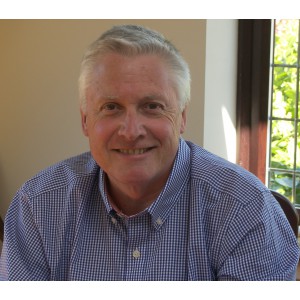 Barry established Bribar Table Tennis 35 years ago, overseeing it's growth into a major player in the UK Table Tennis market. Now in his 50th League season and 49th as a Local League Premier player, Barry is still a regular competitor in various Leagues in Kent and has played 'County' from Junior to Veteran level.
---