Buying a Table Tennis Table – which is the right one for you?
There are hundreds of different makes and models of Tables available on the market and it can be a jungle to find the right one!
With this in-mind, we have written this quick guide to help you narrow down your search and make the right purchase first time…
---
Avoiding poor quality tables!
Not all Table Tennis Tables are alike. It can be confusing to decide which table is right and often tempting to go for a lower budget table and hope for the best. Unfortunately, many of the lower price tables have incredibly thin mdf surfaces with terrible playing properties – often this surface tends to bow and the thin covering of paint tends to chip and mark easily. To make the lower price point, manufacturers often take short cuts with quality of the metal undercarriage that can easily buckle and wheels that can break, stick and mark floors. We've all seen the you've been framed videos where the table collapses!
In general, it pays to stretch your budget if you can to get a table that will last you years not months – at Bribar we only stock 'tried and tested' quality tables from Table Tennis Specialists TIBHAR and JOOLA. Having been in the Table Tennis business for over 40 years we have sold many tables and in the following sections we outline our top picks for you.
---
OUTDOOR TABLES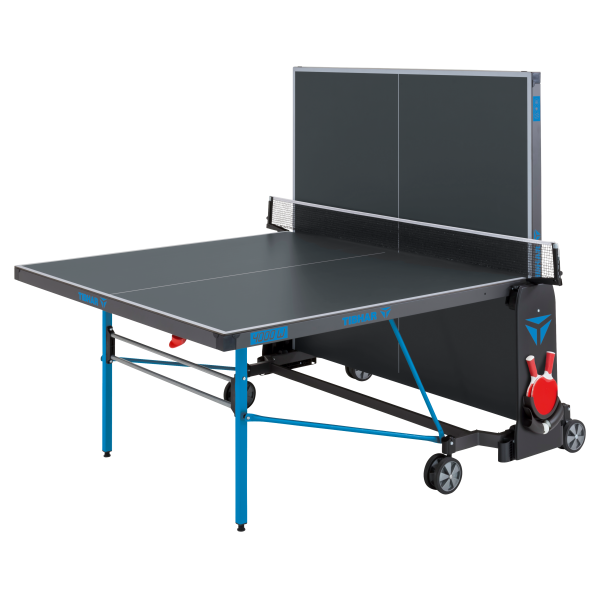 The difference between outdoor and indoor tables lies mainly with outdoor tables having thin metal and wood combined surfaces, treated frames and bigger wheels for rolling on grass.
In good quality outdoor tables they are manufactured to be weatherproof for short periods of time however we would not recommend leaving them out for long periods ie over winter even with a table cover.
The choice here is more about where you store the table. If you store your table in a dry and warm place and use in dry weather then either table will work. Outdoor tables are a better option if you plan to use and move your table outside often and it is kept in a shed or garage for instance.
We recommend the following Outdoor Table Tennis Tables for most situations:
TIBHAR: TIBHAR 1700 W or TIBHAR 4000 W
JOOLA: JOOLA Outdoor Rally TL Table Tennis Table
CHECK OUT OUR FULL RANGE OF OUTDOOR TABLES
---
INDOOR TABLES
Choosing the right Indoor Table…
You can class Tables in three catagories: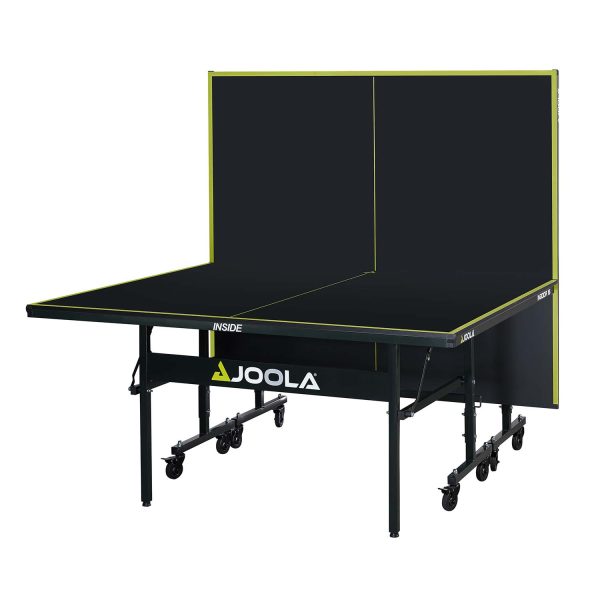 1. Social or recreation – these tables are generally lightweight tables that have thin playing surfaces and are at the lower price range of £200 – £500
Recommended by Bribar:
JOOLA: JOOLA J15 INSIDE Table Tennis Table
TIBHAR: TIBHAR 3000 or TIBHAR 1000
2. Schools, Clubs and Leagues – these tables are more sturdy with thicker playing surfaces, stronger undercarriages and better wheels with a price range of £500 – £750
Recommended by Bribar:
JOOLA: JOOLA World Cup 22 Table Tennis Table or JOOLA Transport Table Tennis Table
3. Competition – these are heavy duty tables with thick playing surfaces and substantial frames/wheels to hold the extra weight. Prices are £750 upwards.
Recommended by Bribar:
TIBHAR: TIBHAR Super Smash Compact Table Tennis Table
JOOLA: JOOLA Duomat Pro Table Tennis Table
CHECK OUT OUR FULL RANGE OF INDOOR TABLES
---
Which Net and Post Set do I go for?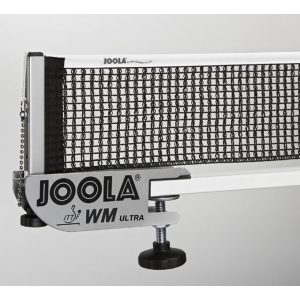 Buying a quality net and post set is a good idea – not only will it perform well (not sag or damage table when attached) but will last much longer – especially if the table is not kept up permenantly. We recommend the following net post sets for most occasions:
1. Any flat surface: TIBHAR Pull-out Flex Net
2. Social/Home: JOOLA Snapper Net
3. Club/League: JOOLA Pro tour WM and TIBHAR Smash Net & Post Set
4. Competition: JOOLA WM Ultra Net & Post Set
---
If you would like more information or to discuss Table Tennis Tables further please contact us at sales@bribartt.co.uk or our sales team would love to hear from you! Call on 01227 860348
For more information on JOOLA Tables visit www.joola.de
For more information on TIBHAR Tables visit www.tibhar.com