---
Just why is the Winning Loop our best-selling bat ever…?
We have sold many 1000's over the last 30 years to clubs, coaches and players in the UK and it's a safe bet to say that many players have started off playing with a Winning Loop! It's a great bat for beginners and improvers alike but what makes it Ron's Staff Pick?
Ron Rowley, Customer Sales & Logistics manager explains: The Winning Loop is the ideal bat to learn and improve at Table Tennis with – It consists of a really good quality all-round blade, with classic rubbers in the shape of Friendship 729 FX Super, (you can choose the thickness of sponge – 1.5 or 2.0) and not forgetting, because it's a quality blade and we make the bats up in house – you can replace or upgrade the rubbers as you improve and still use the same blade!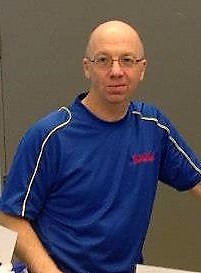 Ron Rowley, Bribar Customer Sales & Logistics Manager, has worked at Bribar for 30 years and he has played Table Tennis at local, County and British League standard.