Coaching Blog – Craig Bryant's World University Games experience!
---
Welcome to our second Coaching Blog for 2017/18 – we will be bringing you thoughts from #TeamBribar coaches throughout the season…
---
Craig Bryant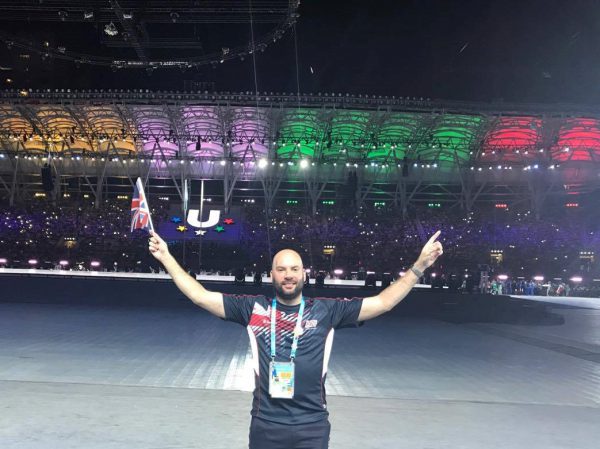 World University Games in Taipei 2017 – what an experience!
I've recently returned from coaching Team GBR at the World University Games, which was held in Taipei and WOW, what an experience it was – the trip was just over two weeks long with the Table Tennis competition spanning over 10 days…
I knew the event was big but I did not quite realise the true scale of this incredible Games. We were informed at our induction meeting of some very significant figures. The Games boasted 161 counties, 7500 athletes, 5000 support staff (Team Leaders, Coaches, Medics, Physios etc.) and over 10,000 volunteers.
The Games is the second largest sporting event, behind the Summer Olympic Games. Only at the Opening Ceremony do you get to appreciate these amazing numbers. Entering and walking around a stadium of over 40,000
people, as a guesstimate, whilst they scream and cheer at you, is truly an experience I will never forget!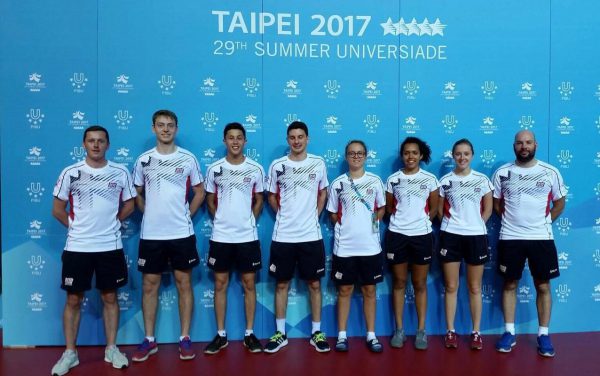 The Table Tennis event had a lot to live up to and it did not disappoint, with the likes of Yuya Oshima (WR 17) and crowd favourite Chen Chien-An (WR 52) in the men's events. The women's field consisted of players such as Cheng I-Chenge (WR 8) and Bernadette Szocs (ER 19). The level was bound to be high and Team GBR were chomping at the bit, to get started…
Our team consisted of Aled Howell (Team Leader), myself (Coach), Daniel Reed, Adam Harrison and Colin Dalgleish (Men's Team) and Maria Tsaptsinos, Yolanda King and Chloe Thomas (Women's Team).
We had some good battles, we had some solid performances but we also had some tough competition. It's fair to say, that we achieved what we were supposed to, there was the odd chance to have possibly steal another result or two but at that level you have to take every chance you get and we couldn't quite capitalise when it mattered.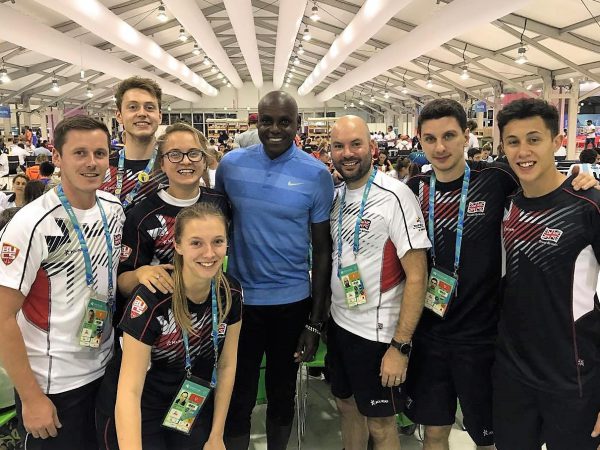 I was really pleased with how the players gelled, they worked well as a team, showed great team spirit and support to one-another throughout all the events and it was a pleasure to work with them all. I'm very glad to be back to 'normal' life with my family and back to my regular working week but am incredibly grateful to have had the opportunity to attend these Games in Taipei. A truly surreal and unique opportunity. (Yes that's Olympic Legend Carl Lewis pictured right!)
A huge thanks and well done to all involved…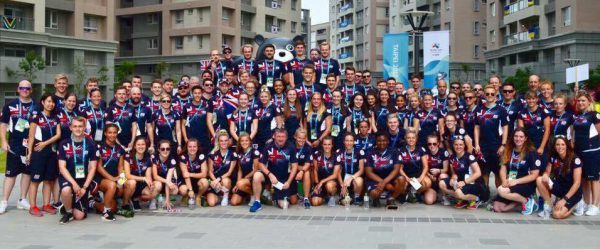 ---
For more info on Craig's coaching work including his Training Camps and Serving Days visit his Top Edge Table Tennis website.
---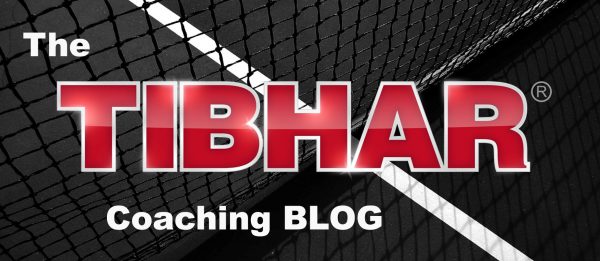 Watch out for further Blogs throughout the season…
---