Tom Lodziak Blog – I'm suffering Table Tennis withdrawal symptoms!
---
At Bribar we pretty much eat, sleep and breathe Table Tennis! Most of us play Table Tennis (some better than others) so it's been quite a shock to find ourselves unable to have a hit at the local club or to be whingeing about the next local league match…
It struck us quite early on that TT fans are going to need their fix, to this end, Tom Lodziak is on a mission to keep us TT fit, share some creative ways of playing ping and at the same time make us laugh… over to you Tom!
---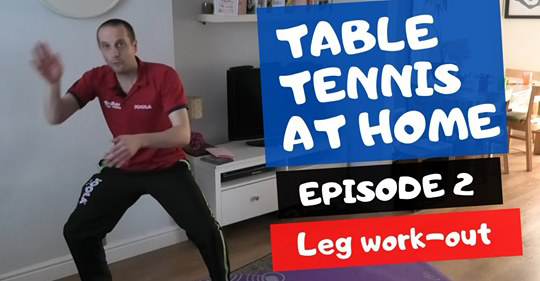 'It has been quite a month. The world has changed beyond recognition. As we all try to adjust to the new realities of isolation and social distancing, I believe it is as important as ever to try and keep positive and active.
Like many of you, I am really missing playing Table Tennis. I had a dream last night I was playing (and losing) to Ma Long. I think I won a few points though – so a great performance! I believe I am suffering table tennis withdrawal symptoms.
But there are ways you can still keep playing table tennis if you are stuck at home. I have been making a light-hearted video series on my YouTube channel where I share some ideas on bat and balls skills, physical exercises and making your own table. I'll be making more over the next month on playing with a robot, shadow play, involving your family and more.
You can watch these videos on my YouTube channel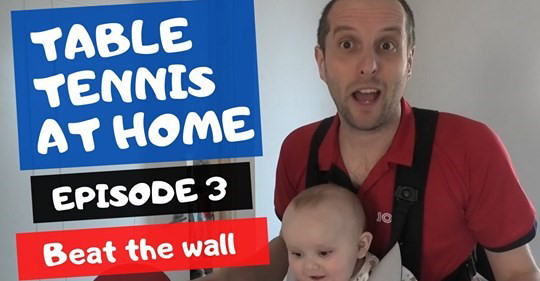 All the videos feature my kids, who are also at home with me. My 8 year-old son Franz has decided he wants to be a YouTuber when he grows up or a professional footballer!
Franz: "Dad, how much money does a professional footballer make?"
Me: "A lot more than a YouTuber"
It is quite good fun involving the children in the videos, although we do have a few creative disagreements and a lot of re-takes.
During April (probably longer!), I will be running daily group table tennis workout sessions, via an online video stream.  I'll be doing a mixture of aerobic exercises and shadow play to help improve table tennis footwork, fitness and technique. Each session will be 30 minutes of high energy table tennis fun.
I got this idea from my partner Jodi. She has been doing live exercise sessions online and it seems to work pretty well. So I thought I could do the same, but a table tennis specific exercise session.

I have plenty of people signed-up already, but always have space for more. Hopefully it will be a good form of escapism for 30 minutes. If you want to join in these table tennis workouts, please sign up on my website
This global crisis will pass. Hopefully sooner rather than later. But in the meantime, we need to look after each other as best we can and find ways of staying active and positive. Table Tennis can certainly help with this. There are loads of videos online of players and coaches finding inventive ways of playing. See if you can find a way of hitting a few balls in your home too…'
---
Take a look at Tom's website and be sure to subscribe to Tom's YouTube channel so you don't miss out on his latest videos!
---