Paul Drinkhall – Preparation for the European Championships Blog
---
As I begin my final phase of preparing for the European Championships in Alicante in Spain in a couple of weeks time, it's time for some reflection!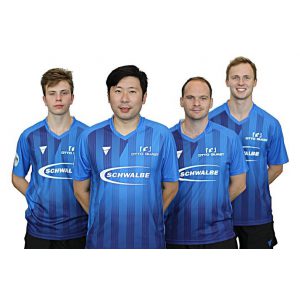 My new Bundesliga club
It's been a mixed but generally good start to my season; I've signed for a new club in the German Bundesliga, making a return to Germany for the first time in a few years. The strength in the Bundesliga is something lots of table tennis players are aware of, and it's not diminished in my absence – the last time I played in Germany was for Werder Bremen and we won the league that season, so I'm hoping I can be something of a lucky charm! My club is TTC Schwalbe Bergneustadt, which is about an hour away from Cologne in the west of Germany. My team mates are the German Benedikt Duda, the Spaniard Alvaro Robles and a young Russian player named Vladimir Sidorenko.
One huge advantage of playing in Germany is the regular high quality match practice; every game is intense and the atmosphere can be electric, and believe me – there are no mugs in that league! The World Rankings can be very deceptive; if a player isn't featured on the tour internationally representing their country they may have a very low world ranking or not even have one at all, but if they are playing in this division then take it from me… they are quality players who shouldn't be taken lightly!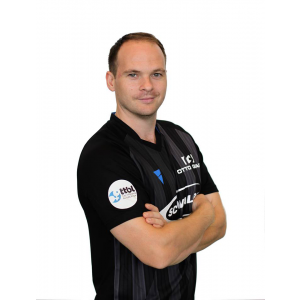 After three games we are third in the division having won 2 and lost 1. I've played two matches, winning one and losing one in the singles – I lost to the Austrian Daniel Habesohn (WR 41) in our 3-2 defeat at Muhlhausen in a close 5 set match, but I beat Kirill Gerassimenko (WR 37) 3-1 in our defeat of Zugbrucke Grenzau where the match score was 3-0.
International tournaments
On the international circuit, I got off to a fairly good start reaching the last 32 of the Bulgarian Open; en route I won my group and beat the Romanian Hunor Szocs in the last 64 before running into my old friend and T2 Superleague team mate Dimitrij Ovtcharov, a man who needs no introduction. We've played and practised together many times over the years, and I beat him en route to the final of the Russian Open a couple of years back but he was playing very solid table tennis and managed to go 2-1 up after we shared the first couple of ends, and he did what he does best – just enough! He's great at keeping his nose in front when he gets on top of you in a match. Typical German efficiency!
Liam and I had a good run in the doubles; we've played together for years now, we're good friends and have great belief in each other and a good understanding. We beat the Swedish pairing of Per Gerell and Mattias Falck, and then had a good win over the Japanese players Koki Niwa and Jun Ueda before we fell to the top seeds Morizono and Oshima in the semi-finals 3-2 – so close!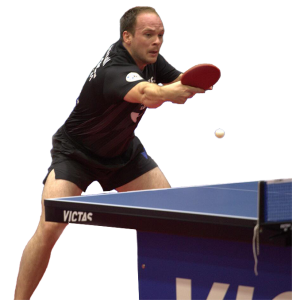 I didn't fare so well in the Czech Open, where I ran into a relatively unknown quantity in the Chinese player Zhang Yudong. He was certainly very capable – he reached the last 16 where my good friend Liam Pitchford managed to get home against him 4-3 on his superb run to the semi-finals. He's just entered the world ranking list for the first time at 310… I think it's safe to say his level may be a touch higher than that given the fact he ripped through a couple of Japanese players and my Bundesliga teammate Benedikt Duda (WR 46) after that before running into an in form Pitch!
Preparations for the European Championships
My preparation for the European Championships is going well. The regular competition provided by these two pro tour events and in Germany has sharpened me up and I feel I'm hitting the ball well. I'm focussing on doing a couple of hard regular footwork movement exercises every day, followed up by a couple of irregular exercises, all ten minutes each in length with the irregular exercises starting with a service after a couple of minutes which is something I've always felt works very well for me.
Following this I'm doing some straight third ball attack exercises, which is SO important at this level. If you can grab a few easy points by serving and following up well and avoid getting involved in long exchanges in your early matches, you can give yourself a great start to the competition and this will pay off if the competition progresses and you're still in it which I have every intention of!
I'll be doing my blog from the event itself, so keep your eyes peeled for the posts on the Bribar website and social media channels.
---