New Arrivals – Komann Table Tennis Blades!
---
New for the 2017/18 season, Bribar Table Tennis are bringing you a wide range of Komann products from the Hong Kong based Winning Sports Company. 
We are excited to announce that we will be supplying Komann products exclusively to Europe and as the season progresses, we will be adding more of their rubbers, blades and accessories to the website and catalogue.
Set up by Chinese team member GUO Ngai-Ping in 1980, Winning Sports produce and supply equipment to the massive Table Tennis market in Asia. 
Initially, focusing on Komann blades, we have a selection of 'top end' blades in stock that have been tried and tested and proved highly popular with many thousands of players worldwide – check out these blades at amazing trial prices!
---
KOMANN HINOKI CARBON TABLE TENNIS BLADE
Hinoki is made from genuine Japanese cypress wood, is lightweight, adaptable and allows you to play powerful drives and smashes at any distance.
The combination of Hinoki and Carbon gives stability and an enlarged sweet spot – this blade is ideal for a modern topspin/looping game.
£129.99 £69.99
---
KOMANN ROSE VII TABLE TENNIS BLADE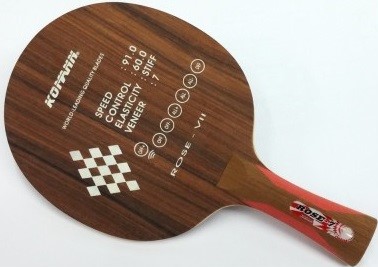 Suited to players with an attacking game the emphasis is on power to control your opponent but importantly has plenty of gears to mix the speed, spin and variation of shot effortlessly.
The Komann Rose VII blade is crafted from all rosewood plys giving a superb mix of art and technology in one blade.
£109.99 £59.99
---
KOMANN SUPER ZLC TABLE TENNIS BLADE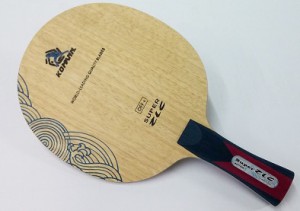 The Super ZLC has been designed with the 40+ ball specifically in mind and suits the all-out attacker/looper for both mid-distance and close to the table play.
Powerful but amazingly easy to control and with the added benefit of great touch on serve and receive of serve.
£129.99 £69.99
---
KOMANN VERROCIA TABLE TENNIS BLADE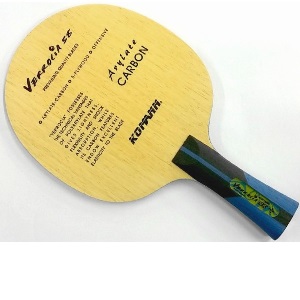 Based upon a 5 + 2 arylate carbon build, the result is excellent balance, high elasticity,low vibration and flexibility.
The special carbon and mix of wood ply combo has ultra low energy dissipation allowing you to play a full range of modern attacking shots and serves with total confidence.
£129.99 £69.99
---
---