Meet the Piwowar's – a super Table Tennis family!
---
It really is a family affair with the Piwowar's – Kris, Jo, Jakub & Kacper are a young Table Tennis family with a shared love of Table Tennis! Based in South Devon, they run, coach and play at the Torbay Table Tennis Academy.
---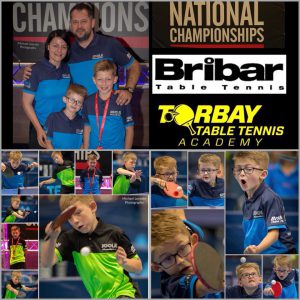 Dad Kris, is the lead coach and Chairman of Torbay TTA, learning to play at a high standard in Poland, he has been coaching for over 16 years and is now sharing his knowledge at the Academy, local Sports Colleges and at the Development Centre in Plymouth.
Mum Jo, is married to Kris and is a lead coach and Secretary at the Academy, as well as developing the local School-club links she also works with teams at the University of Exeter.
We asked Kris and Jo a couple of quick coaching questions…
What's Kris's favourite coaching exercise?
Irregular game exercises, because of the uncertainty of the opponent's style and tactics, every player should have the capability to adjust their game.
Who's Kris's favourite TT Player?
I've followed Jan Ove Waldner, he is phenomenal player with a great game instinct. I also like Greek player Kalinikos Kreanga, he has a very strong and reliable backhand and always took a risk in his game.
What part of coaching does Jo enjoy most?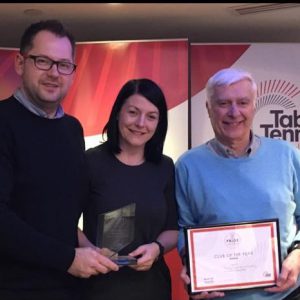 I like to see how the players develop their skills from the moment they join the club.
Seeing the progress in every player, doesn't matter what level they started, is very satisfying and shows us that we are doing the job right!
What's Jo's favourite coaching exercise?
Multi-ball training is my favourite part of coaching. It is a moment of the training session when a player and coach give a 100% commitment and focus.
Multi-ball training is very universal – I use it while coaching 5-8yrs old children, performance players and over 50+ seniors and all groups enjoy it, which is the most important part of coaching.
The Young Piwowar boys…
With so much Table Tennis experience and passion for the game it was only natural that their two young children would take up the sport, however, they might not have dreamed just how much the boys would take to it…!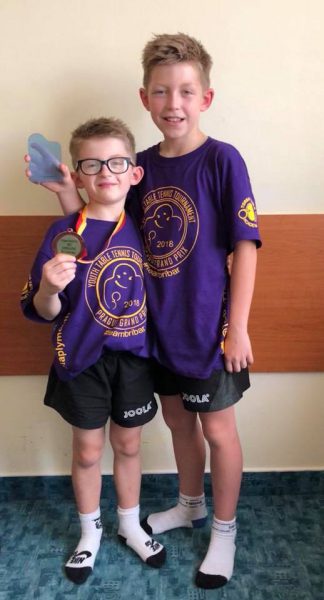 Jakub is 10 years old, he loves to have fun when training and likes to learn new shots all the time. His favourite player is Timo Boll – he really likes his style and the fact that he never gives up.
Jacob would like to improve his game to be able to compete with top European players but his biggest goal and dream is to play in the Olympic Games! And we're not going to be against him, this season his achievements are really quite impressive:
– National Championships medals – Individual Silver U/11, Individual Bronze U/12 and a Bronze in the Doubles U/13
– Silver medal at the National Cup U/12
– Gold medal for England in the Team event at the International Schools Championships and bronze in the individual event
– Silver medal at the National Primary School Championships
– Two gold medals in the team and individual events at the Inter-Regional Finals
– Bronze medal in the team event in the Prague Youth Open
Kacper is 7 years old and is improving very quickly – look out Jakub! He has also played in the National Championships and won two matches in the group stage and got through to the last 16 losing closely in the 5th.
Kacper likes to play with different players, learning new shots and serves. He especially loves to play with Mum, Dad and his Brother.
His favourite player is England's Liam Pitchford, Kacper says he is amazing… but it's so hard to describe why – because he is the best!
So what's next for the Piwowar's?
As you'd expect plenty of Table Tennis, the summer looks busy…
In the middle of July preparation starts for the new season at Torbay TT Academy and then at the end of July they are going abroad for a Table Tennis camp! In August they go to Hungary where Jakub will take part in the Eurotalents Pre-Selection Camp.
Then it's back home to carry on preparations at the club and to to be ready for the Mini Euro Championships in France.
Phew! Well there's a quick introduction to a super Table Tennis family with a great future ahead – you can read more about the Torbay TTA here and Jo and Kris's profiles here
---
Torbay Table Tennis Academy – Kris and Jo Piwowar started the Academy in 2011 with a Saturday session and on just five tables – today the club runs coaching sessions five days a week, in a number of locations and with fourteen tables available.
The Academy were awarded the Table Tennis England 'Club of the Year' Award for 2017 – well done all! Check out their website
---