Drinkhall, Lebesson, Samsonov and Niwa – what a Dream Team!
---
Bribar Table Tennis haven't managed to sign these guys yet for local league but we can bring you their very own Signature bats…
These superb ready-to-go 'Pro' bats are well tested combinations of blades and rubbers – available now and with BIG savings!!
---
EMMANUEL LEBESSON SIGNATURE TABLE TENNIS BAT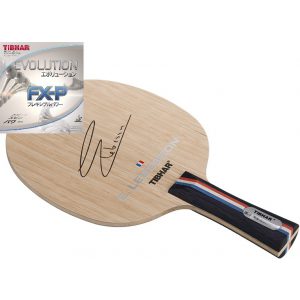 The signature blade of the Men's European Singles 2016 Champion with Evolution FX-P rubbers makes for a well balanced set up with tremendous feeling for all types of shots.
The TIBHAR Lebesson blade comes in Flared, Straight and Anatomic and you can choose the thickness sponge for each side of the TIBHAR Evolution FX-P Rubbers.
ONLY £99.99
FULL PRICE £144.97
(SAVE £44.98!!!)
---
SAMSONOV FORCE PRO SIGNATURE TABLE TENNIS BAT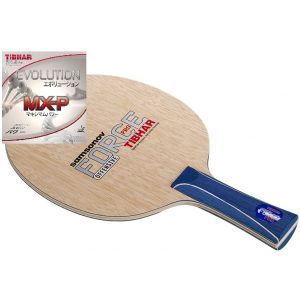 Signature blade of legend Vladimir 'Vladi' Samsonov is matched here with MX-P rubbers for plenty of power and fabulous touch for fast close to the table play.
The TIBHAR Samsonov Force Pro blade comes in Straight or Flared handle and the TIBHAR Evolution MX-P Rubbers come in sponge thickness between 1.7 to 2.2 mm.
This combination is used by TIBHAR/Bribar sponsored players: David McBeath, Emma Vickers and Emily Bolton.
ONLY £114.99
FULL PRICE £157.97
(SAVE £42.98!!!)
---
PAUL DRINKHALL SIGNATURE TABLE TENNIS BAT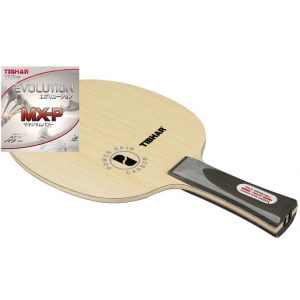 The Paul Drinkhall Signature Table Tennis bat consists of Evolution MX-P rubbers on both sides and a Drinkhall Powerspin Carbon blade. Perfectly suited for a spin based attacking game both at the table and from mid distance.
Choose from a Straight, Flared or Anatomic handle on the TIBHAR Drinkhall Powerspin Carbon blade and the Sponge thickness on the TIBHAR Evolution MX-P rubbers. For the record Paul uses a Straight handle with 2.1-2.2mm rubbers on both sides!
ONLY £149.99
FULL PRICE £245.97
(SAVE £95.98!!!)
---
KOKI NIWA SIGNATURE TABLE TENNIS BAT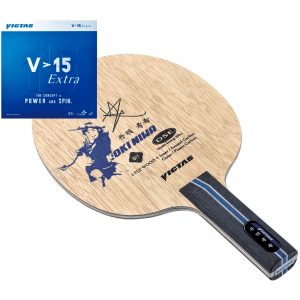 Koki Niwa Signature Table Tennis bat is a combination of blade and rubber that's designed for creative, close-to-the-table power Table Tennis and is a great choice for loop masters!
The VICTAS Koki Niwa blade is available in a Flared or Straight handle and the VICTAS V>15 rubbers come in 2.0 and Max sponges.
ONLY: £199.99
FULL PRICE: £263.97
(SAVE £63.98)
View the range of Signature bats
---
---