Coaching Blog – pt 2 – League Progression
---
Welcome to our sixth Coaching Blog for the 2017/18 Season! In this Blog, Matt Porter takes a look at how the League System in Germany provides a clear pathway for progression and ultimately explains why their Table Tennis standard is so high!
---
League Progression
Following on from my previous blog re suitable tournament pathways to introduce people into competition this blog is similar but with league structure in mind.
Many people reading this will play local league and have the same situation where the league winners are decided before the season starts with the same 1 or two teams winning the league each year and the same one or two players are almost unbeatable. What does this do for the league?
What is the point in playing knowing the result, within reason most weeks? What incentive does that offer to keep players playing, keep the league sustainable and growing?
What does this say about the league structure in England?
I recently visited Germany for a friend's wedding and as part of my trip I watched his league match, which was in the 5th tier of the German system. The players in the match were of a good standard, with the number 1 for the home team being roughly top 20 standard in England and with the Number 6 roughly top 60 standard. To add even more to the equation there are 8 divisions in this tier, each division has 10 teams, all with at least 6 players. – That makes 480 players of top 100 standard in England! To add even more perspective to this, the players in the match I watched, were ranked between 600-800 in Germany.
So why this gulf in standard?
The German league system has had time and money invested in it from a club development perspective. The System provides everyone a pathway from grass roots to the Bundesliga one of the best leagues in the world, with players like Boll, Gauzy, Calderano and Karlson all top 20 world ranked players all competing.
The German League system in effect links local league and the British league. this provides the chance for progress and development for players.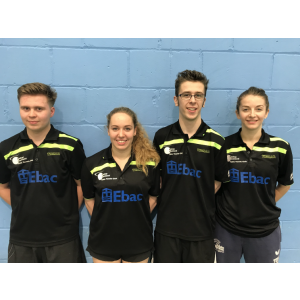 A simple break down of the German structure starts at a town level, the same as most local leagues in England, however the winners of that league move up to a multi town league, mixing the better teams from 2 or 3 neighbouring towns, with the winners of that going to a county league and up to a regional league before a North and South league and then into the top leagues – British League or in the German case the Bundesliga of which there are 3.
So what would happen if this system was invested in and introduced in England?
The benefit of this system sees local league linked to the top leagues, which sees a smooth transition for players as they improve and find a suitable and challenging level of play.
As I mentioned in my last blog natural competition provides great motivation, instead of going to matches knowing your going to win or lose most weeks, you know you're going to have matches where you have to perform to win or you're going to lose. For those with a natural desire to win and improve having tight matches each week will see improvements and hopefully provide motivation to stay in the sport and get better or find a challenging level for them.
We all know that with the current structure once you turn 18, you have local league, British league for 7 days a year and Grand Prix's which are a very expensive weekend – so what incentive is there to keep players 18-40 in the sport? We know that this is the biggest drop out age range…
The German structure offers challenging competitive Table Tennis on a regular basis at a suitable level for each player, this means players can gauge progress and have enjoyable competition where matches are more even, this must be a positive to keep players 18-40 in the sport if they have a challenge and enjoyment through even competition.
This should keep more good players in the sport and provide tougher competition for young players coming through and drive up the overall standard of Table Tennis in England.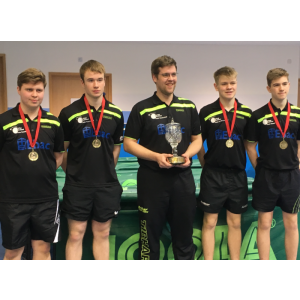 To add even more incentive, the players involved in the match I watched in Germany were all being paid to play! Although not enough to make a living from enough to make it worth playing.
This money comes through sponsors as thanks to the club and not just team-based league system, clubs have more stability and more importance in the Table Tennis culture in Germany, and most of Europe. To Sponsors clubs become a more attractive opportunity as they get local exposure with the junior players and parents and then the teams in the local divisions along with the teams in the higher divisions they get a wider exposure due to more people playing.
Now I'm not the first or the last person to believe that we should introduce this into England, and the tiered approach to the Senior British League is a start with the home and away games in the Premier Division but there still a long way to go to having a true British league.
---
Chairman and lead Coach at Bishop Auckland Table Tennis Club, Matt has quickly developed the club – winning TTE National Club of the Year in 2016 and was personally awarded TTE Coach of the Year in 2014.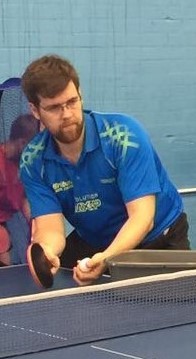 Matt is a #TeamBribar coach and is sponsored by TIBHAR.
To find out more about Matt read our Q&A Interview with him in the coaches section!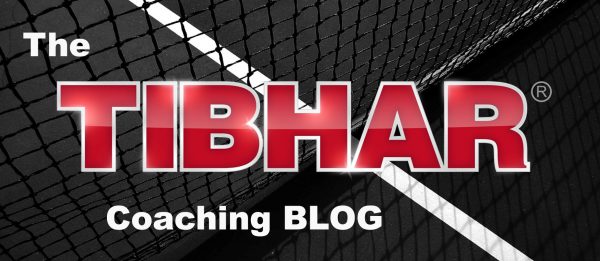 Watch out for more Blogs this season…
---