Coaching Blog – Coaching for the long term!
---
Welcome to our fourth Coaching Blog for the 2017/18 Season! In this Blog, Aad Kwakkelstein takes a look at 'Long Term Athlete Development' and how local club coaching sessions help an athlete achieve their full potential…
---
Coaching for the long term
How long does it take for a player to achieve a good level? What is a good level? What does it take to get there?
All questions that come up while coaching players. They are also questions not to be answered just with a simple yes or no or just a fixed number (2 years / 10 years / 10,000 hours).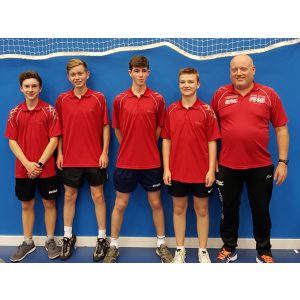 I started coaching at Britannia Table Tennis Club in Ipswich in June 2014. I was fortunate that Mark Dare had already started up sessions at Britannia and Stowmarket TTC, so I could carry on and expand this coaching structure…
At the moment there are advanced sessions on three nights: Tuesday at Stowmarket TTC and Thursday and Friday at Britannia TTC. Players are training and developing well and enjoying the sessions!
There are also sessions for beginners on the Tuesday, Thursday and Saturday at Britannia. The sessions on the Saturday morning, the so-called Sparrow hawks' sessions, have been run for many, many years. George Earle, who's in his eighties, has been the lead coach for these sessions.
During the school holidays there are extra, day time sessions and over the summer we've been with players to a training camp in the Netherlands https://tt4you.nl/agenda/international-summer-camps-2018/
In most coaching courses the Long Term Athlete Development (LTAD) model will be part of the curriculum and discussed. LTAD is a framework for an optimal training, competition and recovery schedule for each stage of athletic / player development:
FUN-damentals
Learning to train
Training to train
Training to compete
Training to win
Retirement
Although this model is about the development of individual athletes / players, I think it can also be applied to the development of a group of players and to build up a coaching structure. Once a group of children start playing table tennis, they come there for different reasons. They might like the social aspect (their friends go or they hope to make new friends), they want to improve their fitness, they simply like table tennis or have other reasons to get started.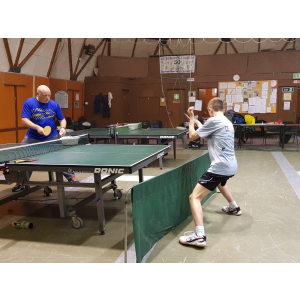 Once there is a group with players that train well, new players coming in will in general adjust to the group mentality and start training in a similar way. Once a club starts up a coaching structure, key will be to develop a good attitude towards training. This can be simple things as a regular attendance and turning up on time. It's also about the attitude towards training in each session. Know where to focus on, awareness of strengths and weaknesses and the desire to improve.
At Britannia I've probably spent the most of the last three years on "learning to train" and "training to train". Mark Dare started off on the FUN-damentals and moved on to "learning to train". Only recently some players are moving on to training to compete / training to win. Where I argued before that the LTAD model can also be applied to group processes, it's not just for the group process. New players can come and join the club at any moment. It's then for the player to express their ambition, for the coach to assess where to fit the player in.
With the coaching structure now in place, there are more and better options for players to achieve their full potential. With the basic structure in place it will be key in the near future to keep developing and improving both the structure and the players…
---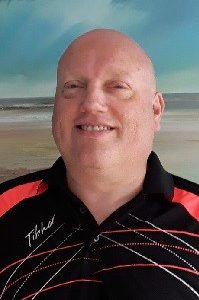 Aad is an extremely experienced coach, having been a National Coach in the Netherlands, ETTA Regional Coach for players with Disabilities and through to his current coaching at Britannia TTC in Ipswich, Stowmarket TTC and NETTS!
Aad is a #TeamBribar coach and is sponsored by TIBHAR.
To find out more about Aad read our Q&A Interview with him in the coaches section!
Watch out for further Blogs this season…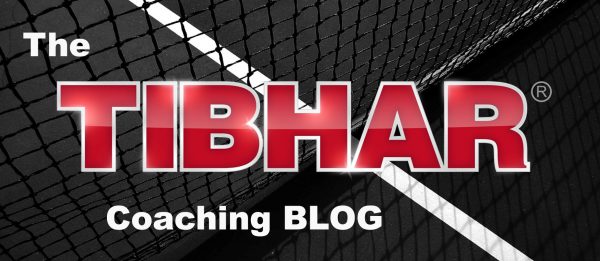 ---