Coaching Blog – Andrew Rushton reflects on the World Para Champs!
---
Welcome to our TIBHAR Coaching Blog! In this Blog, Andrew Rushton reflects on a successful Team GB performance and his experience of coaching at the World Para Table Tennis Championships in Slovenia…
---
Preparation is key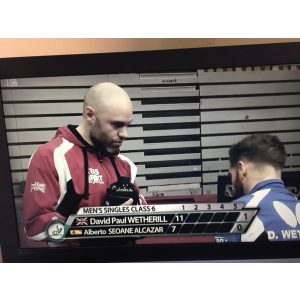 For the previous 10 weeks, the Great Britain Para Team had been preparing for the World Championships which took place in Selge, Slovenia from the 13th-21st October 2018.
During this time we had a 10 day training camp in Slovenia as well as the Czech Open which certainly helped with match preparation and the ability to practice with players who we ultimately competed against.
As there were only Singles at this World Championships, we were given the time to prepare our athletes in the best way possible for each of their matches, with each coach being in charge of 3 athletes for the past year in preparation for the event.
During this time, I worked with David Weatherill, Megan Shackleton and Fliss Pickard.
World's – Group Stages
On day one there were 4 matches in total for my players with only David Weatherill competing in his group.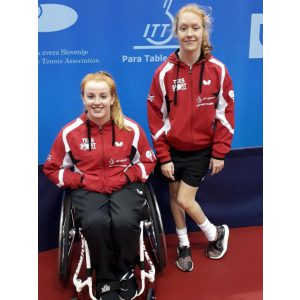 The first match on was a tough one as Megan Shackleton (class 4) had to play the number one in the world and current paralympic champion Peric from Serbia! Meagan lost 3-1 but played excellent Table Tennis and can take plenty of confidence from competing against one of the world's best. Next on court was David Weatherhill against Hirth from Australia, David won comfortably 3-0 demonstrating excellent service and third ball attack.
The matches didn't start to get any easier as next on court was Fliss Pickard (class 6) facing world number one Lytovchenko from Ukraine, this was a 3-1 loss but for a young player in her first World Championships this was a great confidence booster.
The last group match for David Weatherill took place at 6pm against a quality opponent in Grundeler from France. This has always been a tough match for David but he played really well in the crucial points to take the match 3-1, this meant that David went through his group as the winner and into the last 16.
The following day were crucial matches for Fliss and Megan, both being the underdogs to progress through the group. Megan was first on against world number 10 Chun from Chinese Taipai. As soon as the draw came out we had been working on a game plan for Chun resulting in a 3-1 win for Megan and progression in the last 16. The last group match for Fliss against world number 8 Constantin from Romania, Fliss followed the game plan really well and incredibly won the match 3-2 to gain her place in the quarter finals and the chance of a medal!
Knock out Stages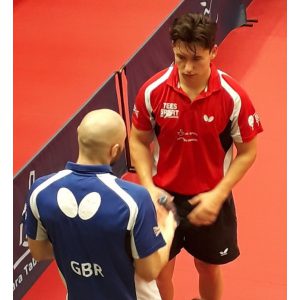 First on was David against Seoane, a fantastic display saw him take the match 3-1 and into the quarter finals with the chance of a medal.
Straight onto court was Megan playing against world number 8 Jaion from Thailand who she had previously lost to 3-0 at the start of the season. A fantastic performance from Megan saw her win the match 3-0 and book a place in the quarter finals.
The first medal match was for Fliss against world number 3 Marzal from Poland. Fliss stuck to the game plan and kept her discipline in the pressure moments to win 3-0 and secure team GB's second medal of the competition. Unfortunately for Megan and David, they both lost out to higher competition in their quarter final matches but both can be very proud of their performances….
Amazing experience
It was a fantastic World Championships for Team GB, achieving our medal target with 3 medals (Fliss Pickard – Bronze, Tom Mathews – Bronze) and a very well deserved Gold Medal and Championship World Title for Ross Wilson capped off an amazing experience at this major championships!
---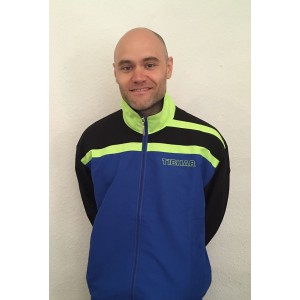 Andrew is currently Head coach for Halton Talent Development Centre and National Coach for the British Para Table Tennis Team! Andrew is sponsored by TIBHAR and a part of our great group of coaches at #TeamBribar.
To find out more about Andrew read our Q&A Interview with him in the coaches section!
Watch out for further Blogs this season…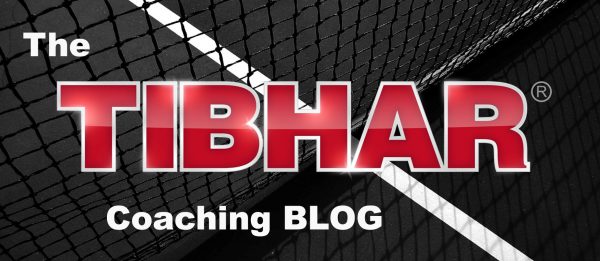 ---
---