A catch up with Bishop Auckland Table Tennis Club
---
We are very lucky to support some fantastic clubs around the country and the enormous work and effort many of them put into Table Tennis is quite amazing – here we catch up with Bishop Auckland TTC's Chairman, Matthew Porter.
---
With the new season now firmly underway things at Bishop Auckland have had a slightly different focus – on top of the schools, community and performance sessions covering over 40 hours each week, the club has been working even harder behind the scenes than normal.
The club have not only become a registered charity but have been making fast progress on a new purpose-built facility!
The facility project really only became a realistic proposal in May this year and will see a fully accessible 18 practice table hall built at the home of the club, Bishop Barrington School.
The new building will see 18 grade 4 courts for practice, along with a large social area, community cafe, toilets, changing facilities and a community room.
The full-time center will allow the club to continue to develop its sessions for the community opening opportunities for more people to access table tennis, while developing young players by being able to combine its coaching sessions, something not possible in our current hall.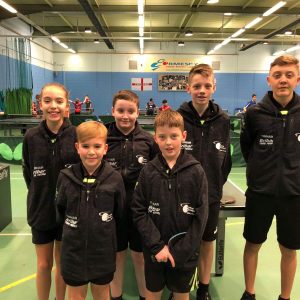 The club has already raised over half of the budgeted £250,000 needed with a guesstimate completion date of Summer 2020. The club is appealing for public donations and we are searching for businesses that may be interested in sponsoring the club or buying advertising in the new hall, all to help raise the rest of the funds.
You can find details of how to donate, our sponsorship packages and a 3D walkthrough video of the new facility on our website page.
The new season has also seen the club develop new sessions and new coaches. Thanks to funding the club has started running 'Bat and Chat' sessions to complement our over 50's section along with day-time disability sessions and family sessions on a Saturday morning.
We've also secured funding from our nearby Big Local Partnership where we were able to run a bespoke Level 1 course which saw 6 club volunteers become qualified coaches.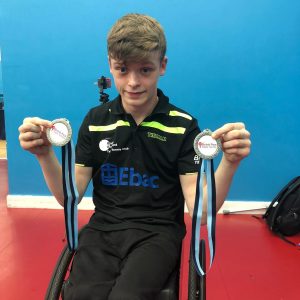 From a playing point of view our 2 Senior British league sides have had a mixed start to the season with our A team getting promoted last year and our B team consisting mainly of juniors – it's a tough challenge!
Junior British League is always a highlight of the year and with both our boys and girls sides sat in 5th place there's plenty to play for at the next weekend.
National Junior League saw our 2 teams placed 3rd and 4th – again with lots to play for with the competition format. National Cadet league saw us enter two sides with 7 new young players who haven't played in the event before – the new players included two 8 years old who came desperately close to winning matches only to lose them in the 5th set.
In general our club players have has a solid start and at a top level they have kept their places in England Squads and Para GB squads while others have continued to improve on their national rankings…
Bring on an exciting 2020!
---
---
For more information on Bishop Auckland Table Tennis Club check out the club's website and Facebook page and please feel free to share this blog…
---