New Injury Support Products from LP Support…
---
Bribar Table Tennis are pleased to announce that they are now distributors of LP Support injury support products!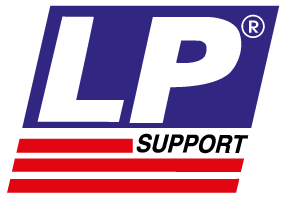 Specialising in support products since 1988, the LP Support product range is recognised for its superior quality and extensive range.
We have chosen products from the LP range that help players with the most frequent Table Tennis related injuries…
View our range of LP Support products and for more information on LP Support take a look at their website.
---
Helpful for post operative knee problems, strains, arthritis and protection against abrasions.
Stretch fabric inside ensures comfort during wear and makes it easy to slip on or off.
Additional 1/8" oval pad gives extra padded protection to the joint, reinforced stabiliser around the kneecap prevents displacement.
Open patella relieves pressure on the patella. Available in S, M, L and XL.
For sizing measure around mid section of the knee while in a standing position.
£14.50 £13.99
---
Ensures maximum heat retention and provides uniform pressure against the muscles and tendons.
Adjustable hook and loop strap to apply additional compression when needed.
Available in S, M, L and XL.
For sizing measure around the elbow joint.
£9.50 £8.99
---
Gives support/compression to the injured part leaving the rest of the area free of constriction.
Tension is fully adjustable to provide from light support to total compression, strong non tear fabric, easy to use and apply, adjustable in use and easily reapplied, washable without loss of performance.
One size fits all.
£7.50 £6.99
---
LP INSTANT COLD PACK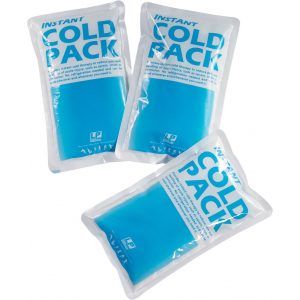 Provides instant cold therapy to reduce pain and swelling or acute injury such as sprain, strain or contusion.
No refrigeration needed and can be used whenever you need it.
£3.99 £3.50
View our range of Injury Supports
---