Exclusive Liam Pitchford Blog – back to his best?
---
Time for some good news and it's been great to see Liam back to very near his best form – winning more Nationals titles, his World Tour Doubles exploits… oh and a Semi-final win over World No1 Xu Xin!
In Liam's exclusive blog, he takes us through his latest events…
---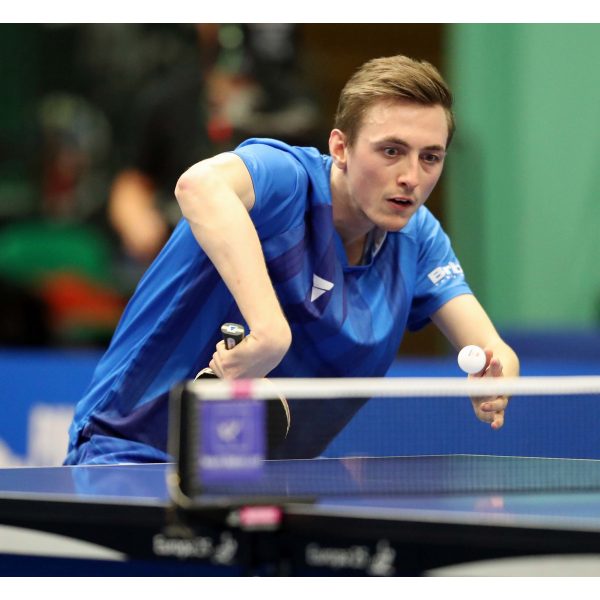 So it's been a busy but successful few months that's for sure. Starting at the beginning of February really with the European Top 16, the results and the way I played weren't what I wanted but I felt I was on the way to playing much better. After flying straight from there to Japan and then straight to the Hungarian open I was feeling a bit tired but hopeful I could pull off a good result.
ITTF World Tour – Hungarian Open, Budapest
England Coach, Gavin Evans and I had a chat before the tournament about focusing on specific practice when I'm in the training hall, with more focus on what will happen in the matches and that really got me focused and feeling good – so when I went into the matches I felt I knew more of what to expect. I was playing well which is always a bonus plus I was feeling like my concentration and focus were also at 100% which is a great place to be!
My matches against Dang Qiu and Kristian Karlsson were big confidence boosters, and to beat players of that level 4-0 really proved I must be doing something right. Unfortunately, in the semi-final I came up against Japan's in form Uda Yukiya, I felt like I had my chances but in the serve and third ball attack area he was better than me on the day.
English Nationals, Nottingham
So it was straight from Hungary back to England in time to get ready for the Nationals. This event is always a good chance to compete in front of an English crowd and to have family able to come and watch me play.
I started slowly and struggled to get used to the ball that was being used but once I managed to get into the tournament the final day was really successful. For me I think the final was the highest quality there's been for a long time, I had to play at a high level to turn the match around because Paul Drinkhall had me on the ropes. Being able to turn it round from 2-0 down and manage to get my 6th title was very special!
To then go on and win the Doubles Title with Paul for the 7th time and putting us at the top of the title list was also a nice added bonus from the tournament…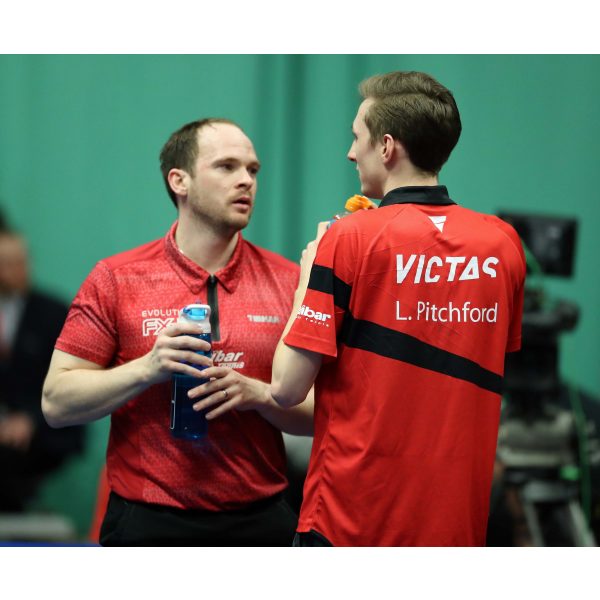 World Tour Platinum Open, Doha
Straight home from Nationals, a few hours' sleep, early morning drive and then a flight from Birmingham to Doha! Paul was also playing so I joined up with him and we had Gavin there too which helped to keep us focused even if there was some fatigue in the mind and body.
We were lucky to have Tuesday to get used to the hall and practice, on Wednesday the doubles started with Paul and at 2-0 4-0 down it looked like we were heading out but from somewhere we found something and started to play at the level we know we can and turned it around and qualify for the main draw.
From there to the Semi-final we got a nice draw but you still have to take your chances when they come and we certainly did that playing some good stuff and we carried that into the Semi against the no.2 seeds. It was a topsy-turvy match but we managed to come through and book our place in the final, the first English pair ever to be in a world tour doubles final!
The final was a tough one, against probably the best doubles pair in the world if not ever so we were up against it but we stuck with them at times and can be proud of the tournament and it showed how good we are when we do play together.
So to the singles, my first match was a tough one against a tricky Robles, I felt I was controlling the match but he just kept coming back and I was relieved to get over the line. Then the small challenge of Vladimir Samsonov, again at 2-0 I was in control but it's never over against him and he found his way back in and at 3-2 to me, 9-5 to him it looked like a 7th set was on the way but with a bit of luck and some good Table Tennis I won a marathon 18-16 set – phew!
The Quarters and I had a match against Chinese Taipei's Chuang, a dangerous player and one that always sticks to his game plan. Knowing that, and feeling I was playing well after I won a close first set, I really felt I stamped my authority on the game and was dominating in all the departments of the game. 4-0 win and a semi against world number 1 Xu Xin beckons…
Beating Xu Xin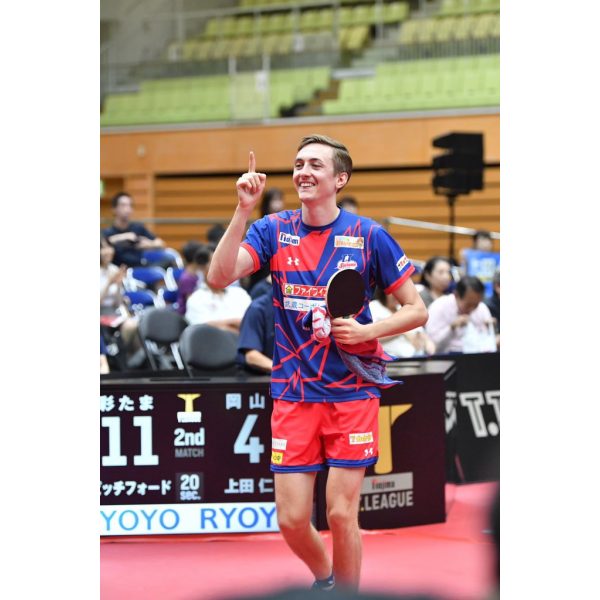 I started slightly nervous, I'd never won a set against him before and I struggled with his serves in previous matches but after the first set nerves, I relaxed into the match. I started to feel I was dominating in the serve and receive and short game side of things which gave me a lot of confidence for the rest of the match. Still not an easy task to beat him and the 5th set was crucial when I won that – I knew he was under pressure. Getting over the line though wasn't easy and I just tried to stay calm something which Gavin kept reminding me. When I won it was such an amazing feeling, beating world number 1 and making my first World Tour final!
So to the final and small task of world number 2 Fan Zhendong, it was a match that left me feeling disappointed with the result but proud of how I performed, really felt I made him play at his highest level and there were some chances for me which I didn't quite take and against a player of his level you have to take the chances you get.
Overall, I can reflect on the last month or so very positively, the work on and off the table has really paid off and during matches it's really worked well – will keep on working hard.
T.League … Stop Press!
I'm happy to announce that I have just signed for another year to play in the Japanese T.League for TT Saitama – the league is very strong, with great crowds and it's quite an experience too.
---