Exciting new partnership with Gewo!
---
Bribar are delighted to have become the distributor for Gewo Table Tennis Equipment in the UK – Gewo is one of the most innovative and progressive Table Tennis brands in Europe!
Mike Chapman of Bribar said 'We believe that the Gewo and Bribar philosophies fit hand in hand – offering top quality, ground breaking Table Tennis products at highly competitive prices and of course with the very best service'.
Here's a pick of the latest Rubbers and Blades we are stocking from Gewo – available now and with BIG savings!!
---
GEWO HYPE XT PRO 50.0 TABLE TENNIS RUBBER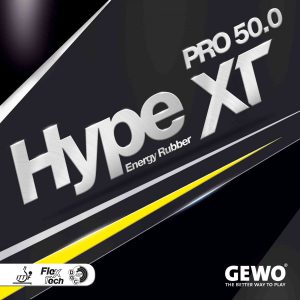 The premium product of the GEWO Hype Pro series – ultimate speed in a new dimension!
The two-year development focused on high forgiveness without compromise for speed, control and spin.
Despite all the speed and dynamics of its 50° hard sponge, GEWO Hype XT Pro 50.0 still provides great control for modern, spinny serve/return play thanks to its grabby surface.
Flex-tech technology offers maximum precision in any attacking situation, Ground breaking for higher-level players with excellent catapult effect and high trajectory thanks to maximum surface grabbiness but with optimum energy transfer for point-winning topspin rallies.
ONLY £34.99
FULL PRICE £47.99
---
GEWO PROTON NEO 475 TABLE TENNIS RUBBER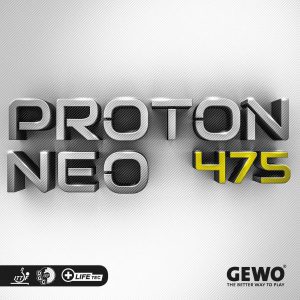 Great fun-to-play, the Proton Neo series incorporates new GEWO sponge for more efficient energy transfer into the ball.
475 is the newest development of the Proton Neo range, ideal for dynamic attackers who prefer direct and precise energy transfer into the ball and rely on a good feel.
Despite the hard sponge in offensive topspin play, over the table pushing or in passive playing situations, Proton Neo 475 will respond to your commands.
Speed and spin can be varied and controlled just perfectly – the precision of placement is impressive!
ONLY £27.99
FULL PRICE £39.99
---
GEWO VELOX ALPHA CARBON TABLE TENNIS BLADE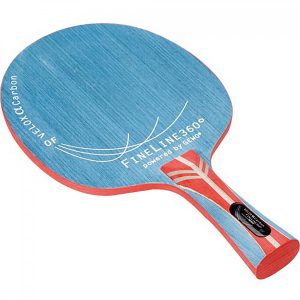 Only premium wood and ultra-thin carbon fibres are used in this precision attacking carbon blade.
The carbon ply is positioned directly beneath the outer FineLine blade making it stiffer and providing more power and in combination with the high control permits easy mid-distance topspins and powerful close-to-the-table strokes to be played in comfort.
ONLY £39.99
FULL PRICE £59.99
---
GEWO VELOX ALPHA OVERDRIVE TABLE TENNIS BLADE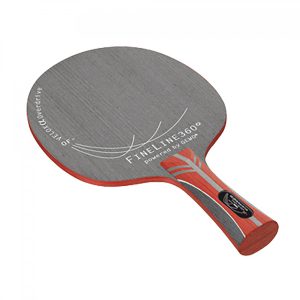 This GEWO Power All-round blade is all about natural feel, great speed and tremendous control.
It produces great acceleration for powerful and spinny topspins without losing control when it comes to short balls and passive blocking.
ONLY: £27.99
FULL PRICE: £37.99
---
CLICK FOR GEWO RUBBERS & BLADES IN STOCK & AVAILABLE NOW!
---