Air Technology – new extra light blades from Joola!
---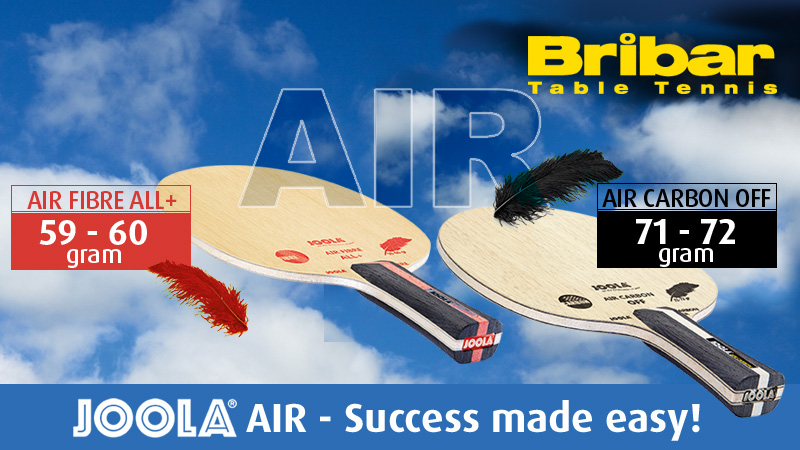 ---
JOOLA AIR FIBRE – An allround blade with a difference – fantastic to hold, featherweight and guaranteed at only 59 – 60g!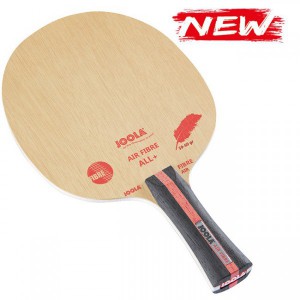 The 7 ply build (5+ 2 fibreglass) ensures total ball feeling with fabulous control.
The 4mm balsa core is supported by acosica and samba wood plus fibre glass plys and the result is an extra light blade which maximises control but allows plenty of scope for modern allround attacking play.
Despite the lightness you will experience excellent feedback and you feel as though you are in perfect control in all situations.
Speed: 75
Control: 76
Weight: 59-60g
Joola Air Fibre £109.99 £89.99
---
JOOLA AIR CARBON – The offensive version of the Air range features a 5 wood ply + 2 carbon ply build based upon a 5mm balsa core.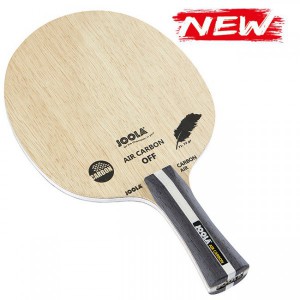 Unbelievably light at only 71-72g the special carbon net plys improve the sweet spot and precision resulting in an offensive blade with feeling, stability and controllability.
The low weight reduces strain on wrist and elbow and allows for quicker recovery during tight rallies.
Speed: 85
Control: 78
Weight: 71-72g
Joola Air Carbon £129.99 £109.99
---
---