A catch up with the Piwowar's!
---
It really is a family affair with the Piwowar's – Kris, Jo, Jakub & Kacper are a young Table Tennis family with a shared love of Table Tennis! Based in South Devon, they run, coach and play at the Torbay Table Tennis Academy.
---
It has been a busy year for the Piwowar family and we managed to catch up with Jo and Kris (both Coach and Mum and Dad!) on how the 2018/19 season went for them…
---
We had a really busy season, with lots of hard work, ending with Jakub and Kacper bringing home four Nationals Medals!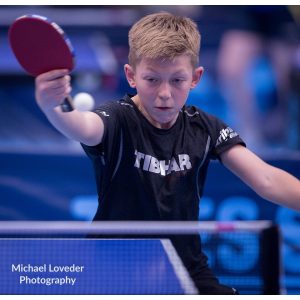 Jakub, who is now 11 years old, was top seed in the Under 12's, winning three medals – two silvers in the U/12 and U/13's and a gold medal in the Doubles. (Jakub also added a bronze medal in the team event at the Croatia Open this year!)
Kacper, 8 years old, was seeded number 7 at the Nationals in the U/10's category and he sprung a big surprise by winning gold! Kacper still has one more year in this age category.
Two weeks before the National Championships Kacper won his first gold medal at the Inter-Regional Finals in the U/11s – this gave him a lot of belief in his skills and boosted his confidence!
Not only was it great news for the Piwowar boys but the four National medals are the biggest achievement for our club, Torbay Table Tennis Academy, where the boys train on a daily basis. It was a great feeling to see Kacper joining Jakub on the national podiums but we really hope that this can also inspire more of our young players to follow in their footsteps…
Looking back at the long season, we started the preparations in the middle of July last year, went abroad for 3 weeks of preparation camps, where the boys worked hard but most importantly enjoyed their free time with their Table Tennis friends from all over the world – it is amazing to see the opportunity Table Tennis can give to young people.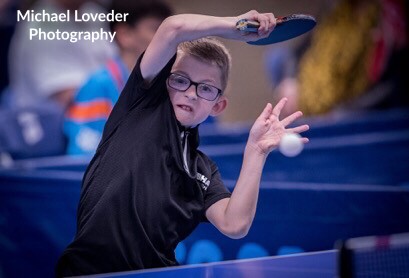 In September we moved straight to the new season where the boys competed in 2 and 4 star competitions to collect National Ranking Points. Every weekend we were busy, travelling 4-5 hours to competitions or for National squad training, with only a few free weekends during the season. We have had the same training schedule for the last two years and it looks like it works well and this year we have very similar plans…
After the National Championships in June the boys had a break from Table Tennis, they have been active doing other sports and haven't touched a bat or Table Tennis ball. We are currently away recharging our batteries and getting ready for the new season. The first test for Jakub will be at the end of August at the Mini Euro Championships in France.
The future looks positive and promising as Jakub starts his secondary school at Torquay Academy in September, where he has already received the full support from Headteacher Mr Margetts and Director of Sport Mr Harries, who will allow him to train more hours during the day time whilst combining with a great standard of education.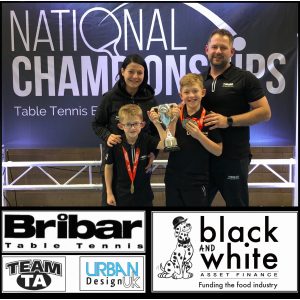 Other positive news is that Tim Shears, Managing Director of the Black and White Asset Finance Company has offered sponsorship for both, Jakub and Kacper. Mr Shears said 'I hope it helps Jakub and Kacper get where they deserve to be. I look forward to seeing their progress.'
We would like to thank all our partners, supporters, coaches and sparring partners, who accompanied us during last season – with special thanks to Paul Whiting and Toma Mitranescu.
At the end we would love to express our gratitude to Bribar Table Tennis.
We say it every year, but those who treat the sport a little bit more seriously fully understand how important it is having support from a quality equipment company.
We are really looking forward to what the new season brings for the club and all our players – hopefully more success on and off the table!
---
Torbay Table Tennis Academy – Kris and Jo Piwowar started the Academy in 2011 with a Saturday session and on just five tables – today the club runs coaching sessions five days a week, in a number of locations and with twenty two tables available.
The Academy were awarded the Table Tennis England 'Club of the Year' Award for 2017 – well done all! Check out their website
---